Panotne Color Cue®2.1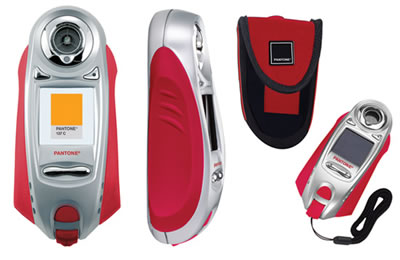 Panotne Color Cue®2.1
Product Information
Brand: PANTONE
Get what you want without any guessing. Now you can confidently capture color in seconds with this electronic, portable PANTONE Color Library. Simply place the Color Cue®2.1 on the color you want to match, and a quick reading gives you the closest corresponding PANTONE Color, selected from the full PANTONE MATCHING SYSTEM, PANTONE Goe System, PANTONE FASHION + HOME color system and PANTONE PAINTS + INTERIORS color system. Another touch of the button translates the PANTONE Color in RGB, HTML and L*a*b* values.
Portable, battery-powered device.
Selectable screen displays.
Store and recall up to 30 color readings.
Identifies neighborhood colors - lighter/darker colors, redder/greener colors, yellower/bluer colors, close colors.
New and improved LCD display
Stylish protective case.
Related Products