YG004N Electronic single fiberstrength tester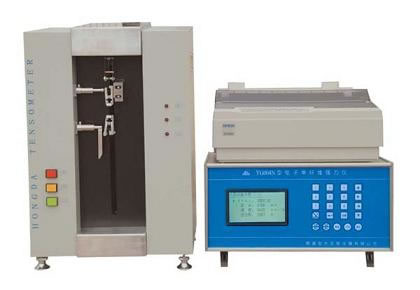 YG004N Electronic single fiberstrength tester
Product Information
Brand: HONGDA
Used for testing indexes of single fiber, such as breaking tenacity, elongation at break, load at specified elongation, elongation at specified load, creep, etc
Core parts adopting imported parts, modularized design, high performance-to-price ratio.
Adopting high accuracy and high speed strength value measure-ment system, more precise tentative data.
Unique electrically operated screw clamps,avoiding to the strength value sensor testing influence, reducing the special brittle material clamp process extent of damage.
Controlled by microcomputer, displayed by big LCD , supported by Chinese-English menu switch, Human-machine interactive dialog operation, multi-character input mode,showing figure, having break-off electricity saving function , printer outputs Chinese or English report forms and figure.
Standards:GB/T14337,9997,13835.5;ISO5079,11566; ASTM D3822;BS4029。
Related Products