China Made Fabric Swatch Sampler/Circular GSM Cutter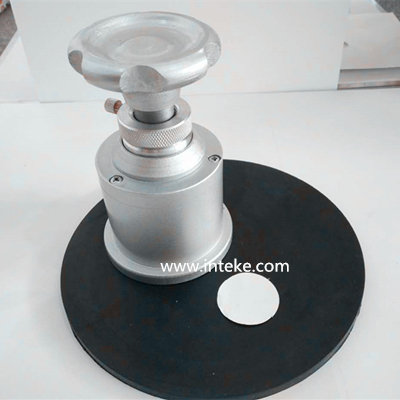 China Made Fabric Swatch Sampler/Circular GSM Cutter
Product Information
Brand: China made
China Made Fabric Swatch Smaple Cutter / Circular GSM Cutter for textile /printing
Product Description

Sample cutter is importable special tool to measure gram weight for textile cloth, papers. Its characters: wide size range, high precision, easy operation.
1. Precisely cut standard sample 10 sq.cm. Can easily measure unit weight combined with electronic scales.
2. Cutting Sample thickness 0-5mm.
3. Sampling diameter 35.7mm.

Using Method:
3-1. Safety value pulls the safety value out to make preparation for cutting.
3-2.Base pad put the to-be-out cloth on the base pad flatly so as to ensure the best effect.
3-3.Handle-rotating cutting: Press the cutter with left hand, and hold the handle with right hand and rotate it in a clockwise direction for 1-2 circles.
http://www.inteke.com

Related Products